Remedies for fragile nails
Fragile nails can be caused by nutritional deficiencies, allergies or hormonal problems.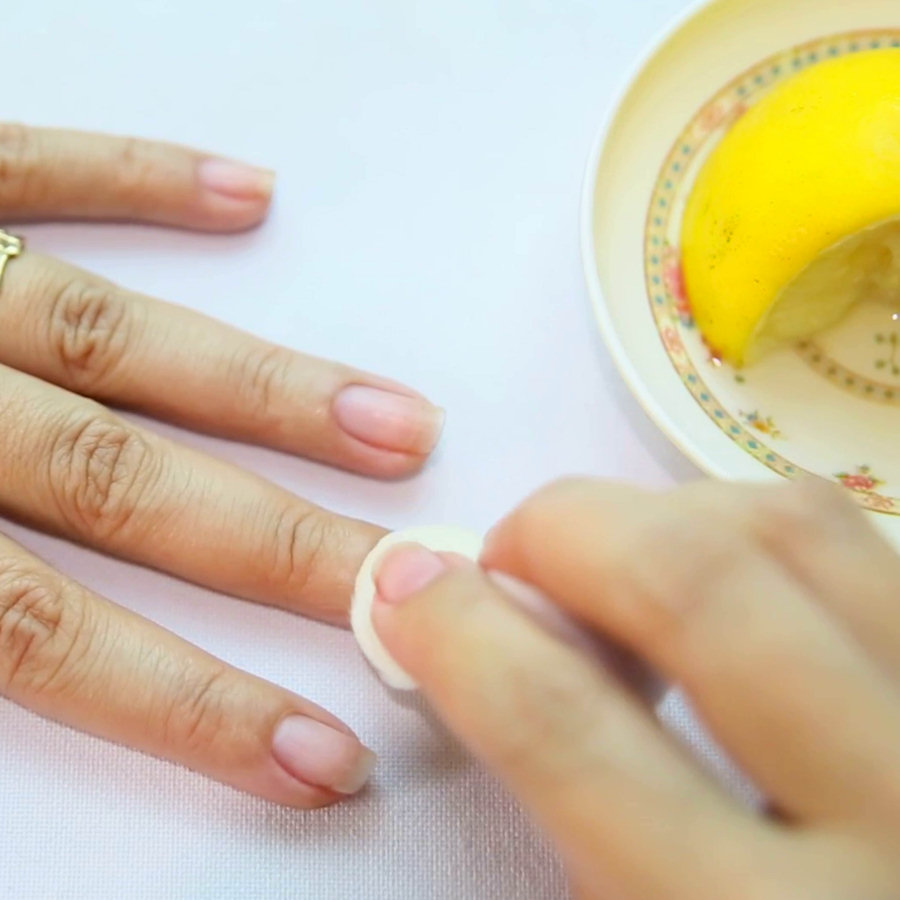 Strengthening them from the inside is very important; so, if your nails are weak you shall add cereals, dairy products, legumes, eggs, fish, wheat germ and brown rice to your diet. You should also eat lots of fruits and drink plenty of water: these actions are essential for healthy nails.

Beyond the food, there are daily tricks and products that can help to solve your problem. First of all, avoid contact with water and strong cleansers and use rubber gloves to do housework. Don't cut your nails with nail scissors but with proper nail-clippers and, after the manicure, use a sensitive and little abrasive file. If your nails are very fragile don't even use the clipper, but shape them little by little: it will take a little longer but they will be carefully respected and you will see an improvement in few weeks!

There also some natural remedies that help to strengthen nails and make them grow faster:
• Compress with lemon and oil: lemon and oil are natural straighteners. Prepare a mixture of two tablespoons of olive oil and a spoonful of lemon juice. Soak your nails for about 10 minutes a day and the results will be not long in coming.
• DIY strengthening cream: buy a basic cream at a drugstore and add a teaspoon of olive oil, 15 drops of lemon essential oil and 10 drops of tea tree essential oil. Use the cream morning and night.
• Strengthening Oil: take an old nail polish bottle and wipe it with acetone and a clean mascara brush. Fill the bottle halfway with castor oil, then add olive oil to fill the bottle almost completely and finally add 10 drops of lemon essential oil. Every night brush the mixture on your nails, as if it were a nail polish. Then massage your hands.

You can also find some specific products on the market:
• Nail hardener: is useful to strengthen your nails and you may find different types at a perfume shop. Furthermore there is a particular kind of polish that stimulates growth, as "Manicure Salon Growth Serum Short Nails" by Maybelline.
• Nail pack: any nourishing hand pack is fine, as long as you make sure to spread it well on your nails. Then put on gloves and keep it on for about twenty minutes.
• Firming creams: also a firming cream for hands can help. You can use it when you're in a hurry or when you're not at home, and it will provide protection to your nails.